Guest Post Manager post form is added on the Posts Sidebar.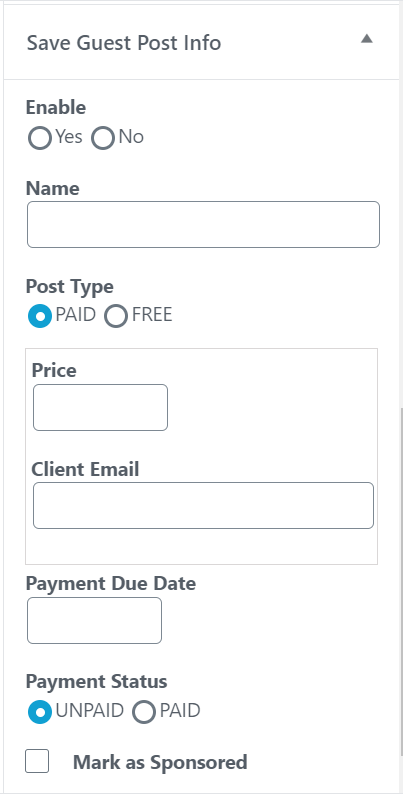 Enable : Activate guest posts or disable
Name : Client Name to be displayed on the reports
Post Type : Type of Guest Post, Free : Price & Client email will be disabled
Price : Total Price Due
Client Email : Client email to be displayed on the reports
Payment Due Date : Enter the payment deadline.
Payment Status : Enter the current payment status
Mark as Sponsored : When checked, a textarea appears. Admin can add the content into the textarea to show on the frontend. Admin has the option to choose top or bottom the content should appear.